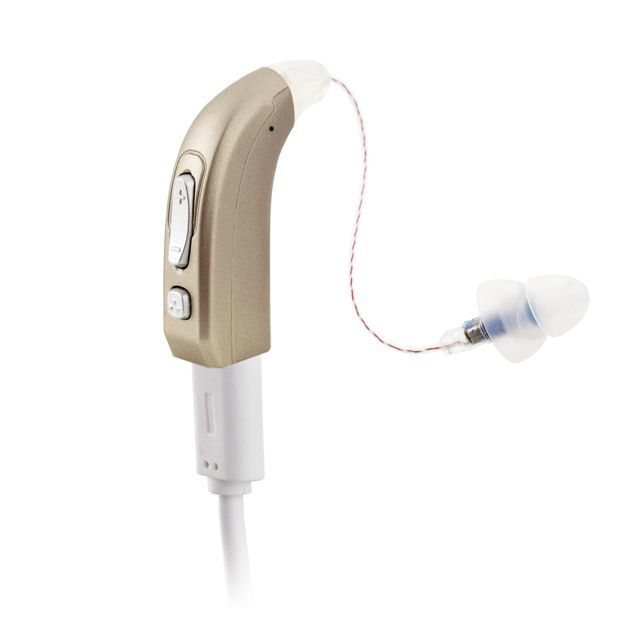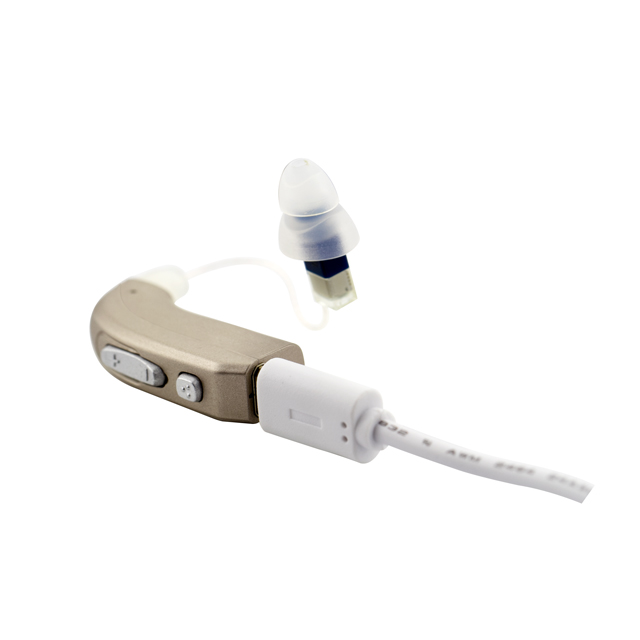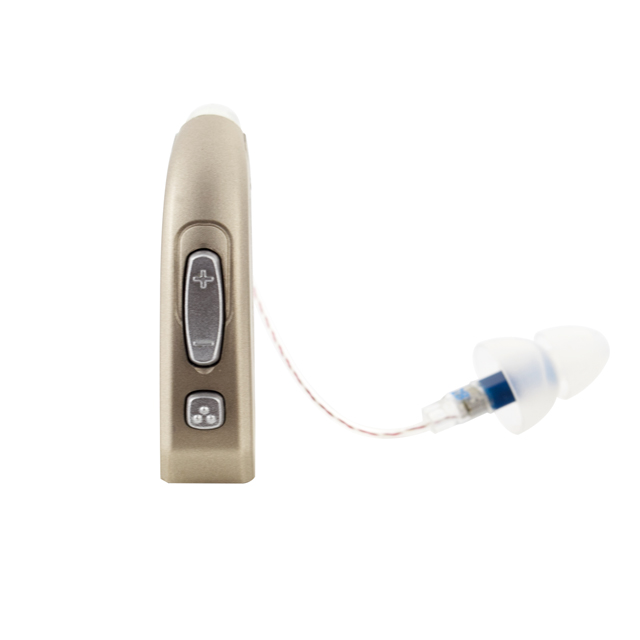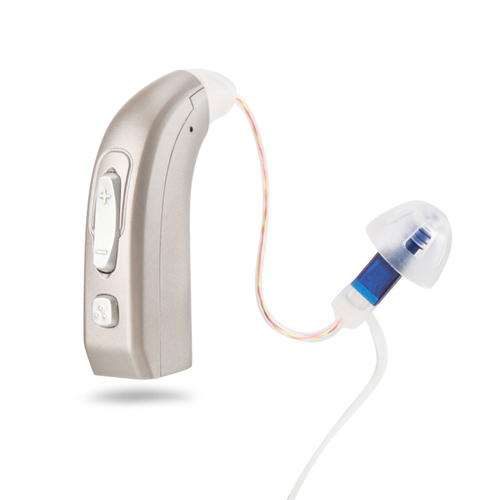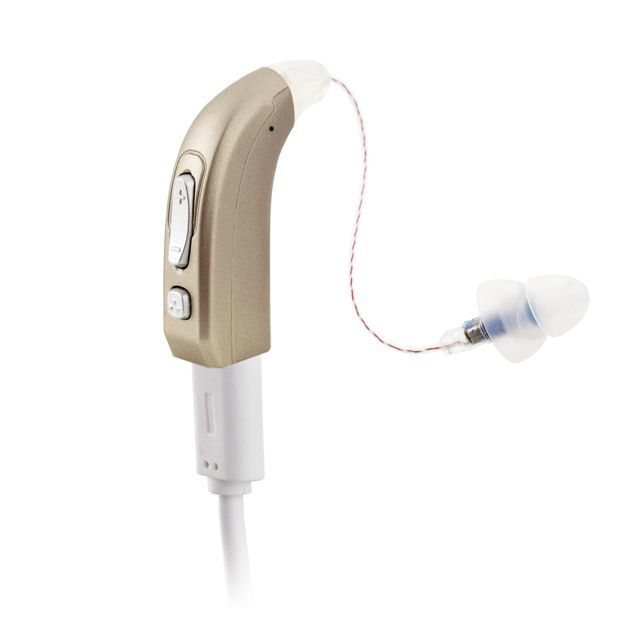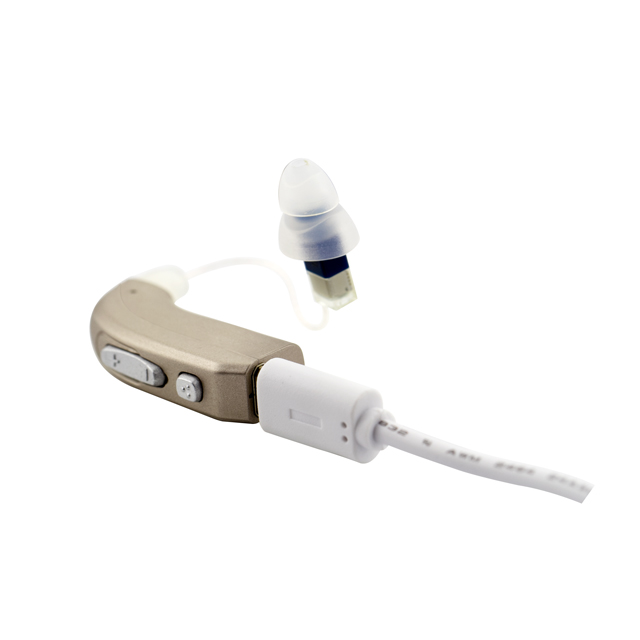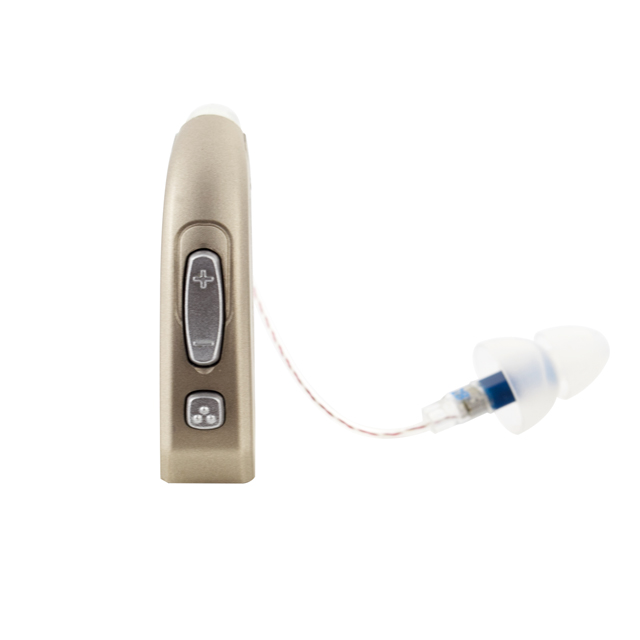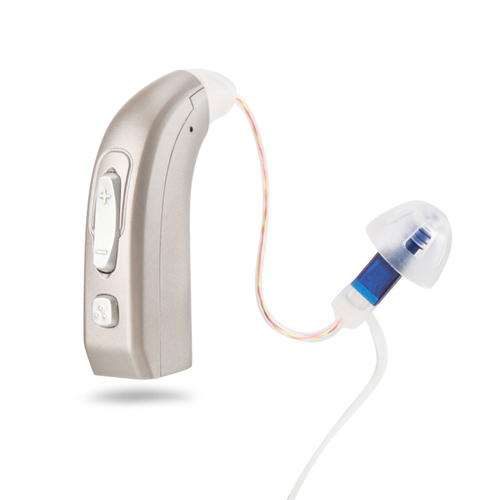 Cadenza E39 Digital Pearl Gray RIC Hearing Aids Can Be Recharged
8 Channels
10 Bands
15dB Noise Reduction
Description
Features
Maintenance and Repair
Precautions
This device you choose is up-to-date design, rechargeable digital RIC (receiver in canal) BTE hearing aid. First class components from Europe and America, strict production control and accurate test ensure the excellent quality of each hearing aid
Colors:
Pearl Gray
Beige

Ear Dome:
OUL/OUM/OUS/CDM/CLL/CLS
Fitting Range <=80dB

8 channels
DSP Chip
Feedback cancellation
Wearing Comfortable
Intelligent Noise Redction
Multi-funtion button for VC,
Program switch and power On/Off
Open-fit ear domes and closed ear domes
Regular micro USB cable can be used to charge the hearing aid

Rechargeable RIC Hearing Aid Maintenance
:
When use hearing aid, earwax will be accumulated in the ear canal and sound hole of ear mold. Large accumulation of earwax may affect the sound quality of hearing aid, so please regularly clean your ear canal and hearing aids ear mold.
a)
Replace E39 RIC Hearing Aid Earplugs
1.1. Remove earplugs
Hold the ear dome and tube connector with your hands and remove the ear dome from tube connector.
1.2.Install ear plugs
Please see to the 4.C.1.1
b) Clean Earwax Spring
1.1. Remove earplugs
Please see to the 6.a 1.1.
1.2. Remove earwax spring
Place brush's screw thread end toward the center of the sound hole on the speaker, gently clockwise rotate the brush 3-5 rounds inward, and then hold the brush and pull it out slowing with the earwax spring, then take out the earwax spring.
1.3.Clear earwax spring
Hold earwax spring by hand, counterclockwise rotate the brush and separate the earwax spring from it, then clean the earwax spring by brush with water or brush.
1.4.Install earwax spring
Before install earwax spring, please ensure earwax spring is dry.
Place earwax spring's bigger end toward the sound hole's center and push it inward. Then place brush's screw thread end toward the center of the earwax spring and clockwise rotate 3-5 rounds. push the brush inward till earwax spring little below sound hole of the speaker.
Finally counterclockwise rotate brush, take it out and finish earwax spring's installation.
1.5. Install earplug
Please see to the 4.c 1.1.
c)
How To Clean USB Charge RIC Hearing Aid
Clean or wipe hearing aid with a dry soft cloth
Clean or wipe hearing aid on the soft surface (such as: place the soft cloth or towel on the desk) to avoid hearing aid being damaged when fall down accidentally.
Never use any liquid like water to clean hearing aid since it may lead to permanently damage the circuitry.
d) Moisture-proof
Please place hearing aid in a special drying box at night to remove moisture out of it, to extend the life of hearing aid.
e) Anti-vibration
If you don't use hearing aid outside, please put it in the shockproof box or shockproof bag.
a) Moisture-proof
Any moisture is harmful for hearing aid and avoid using or storing in humid environment. Moisture-proof can extend the life of hearing aid.
b) Waterproof
Avoid hearing aid contacting with water. Remove hearing aid when you are swimming, taking a shower, washing your hair or your face. If hearing aid accidentally falls into the water, not use any dryer to dry it. You can dry it with a soft, clean cotton cloth and put it in a ventilated environment.
If the failure occurs, please contact with your local audiologist or contact with the staff in customer service center.
c) Anti-high Temperature
Avoid high temperatures or long exposure to sunlight.
d) Anti-vibration
Not drop your hearing aids or knock them against hard surfaces.
e) Others
Do not wear your hearing aids during X-ray, MR scans, CT scans, short-wave diathermy, or similar radiation treatments.
Should gently use volume/program switch and on/off button.
When will not use hearing aid for a long time, please turn off hearing aid.

Hot Searches