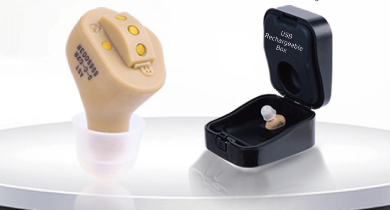 Rechargeable ITC Hearing Aid In Ear Austar Candenza C
Features:
* Samller Size and Rechargeable ITC style.
* Fitting Range (up to 80dB)
* Closed ear domes and no whistle
* Samll trimmer for volume control
* Button for volume and program adjustment, so that users can adjust volume power and change programs freely.
* It can be sold at super markets, pharmacy shops, online shops and hearing clinics etc.