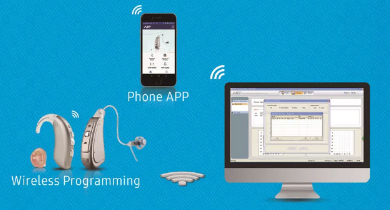 Wireless Hearing Aid Austar IA
* For mild to moderately severe Hearing Loss
* Custom-made for you
* Wireless fitting. Fast and convenience
* Intelligent supervised adaptive learning intelligent function can separate speech and noise. With automatic volume learning, volume record and program record.
* Intelligence APP for power control and function adjustment Convenient for users to find Hearing Aids
* Up to 32 independent channels can adjust to gain, DDRC, expansion and output functions levels.
* Different series of differrnt types of Hearing Aids on the IA platform can share data with each other, and can save multiple fitting records independently.