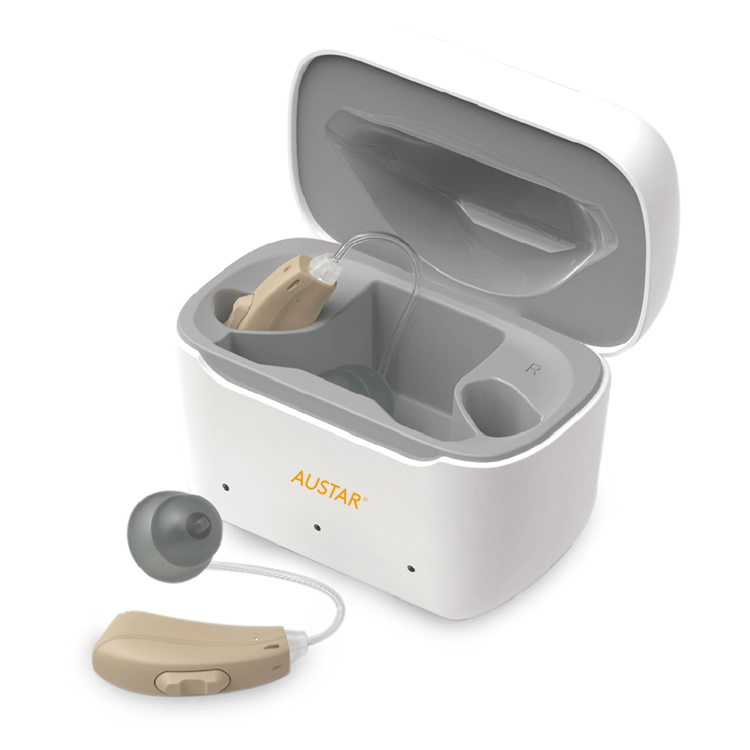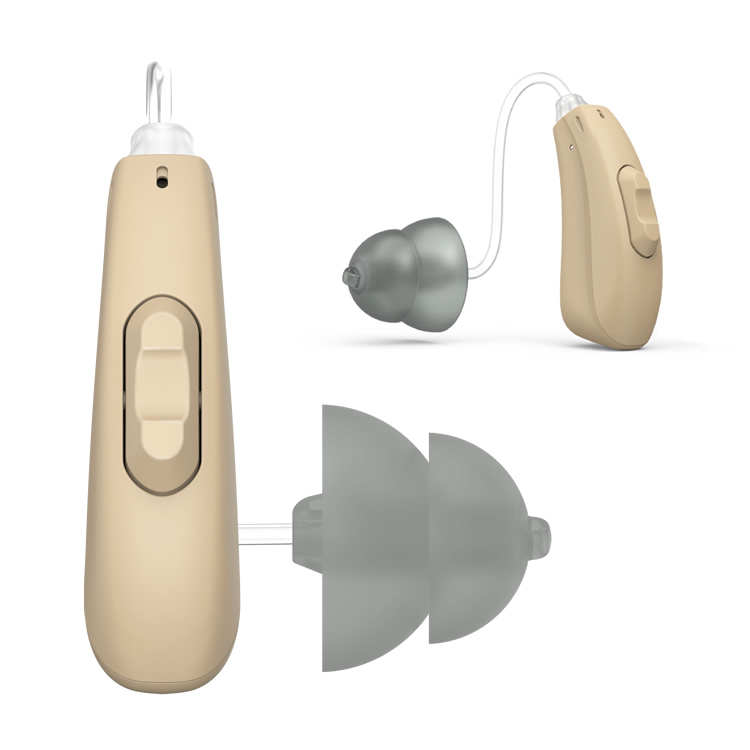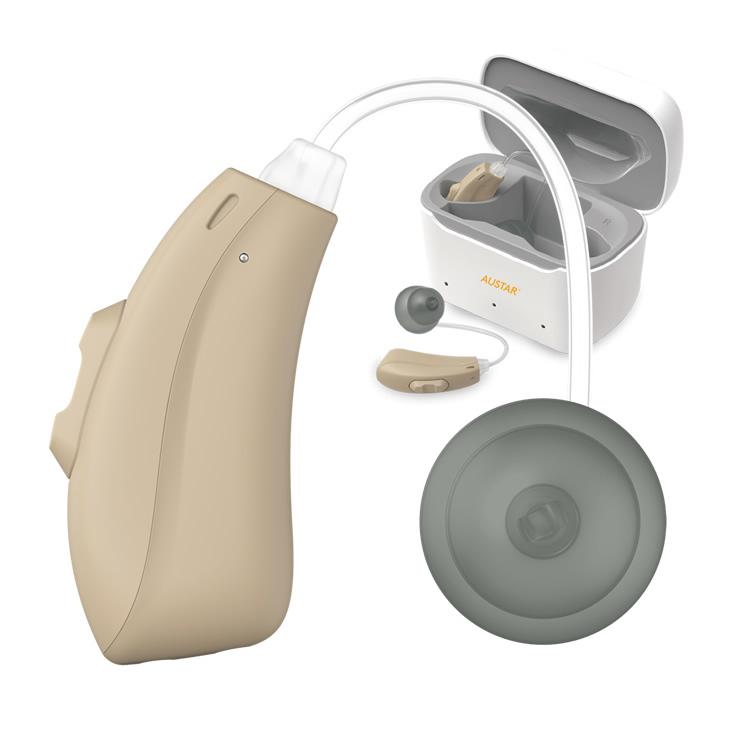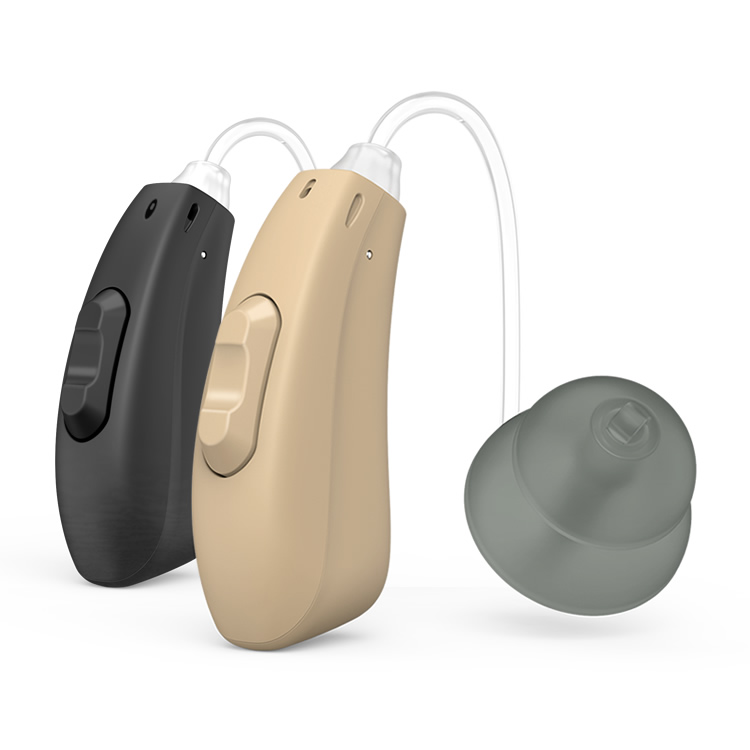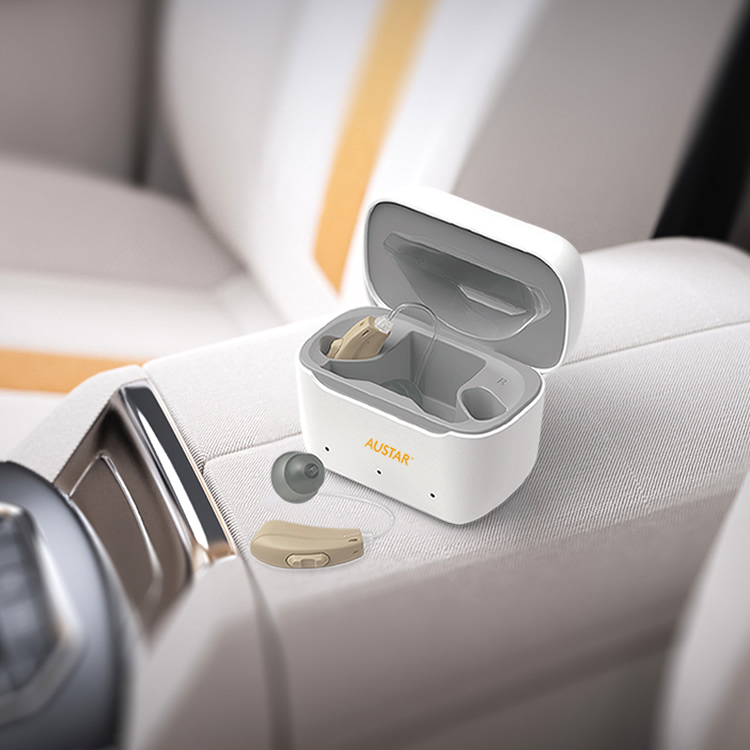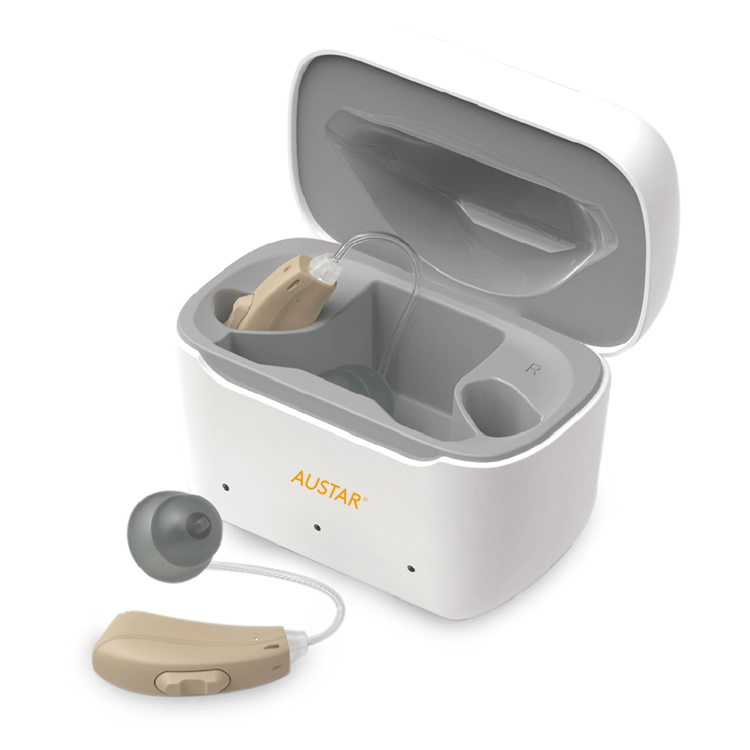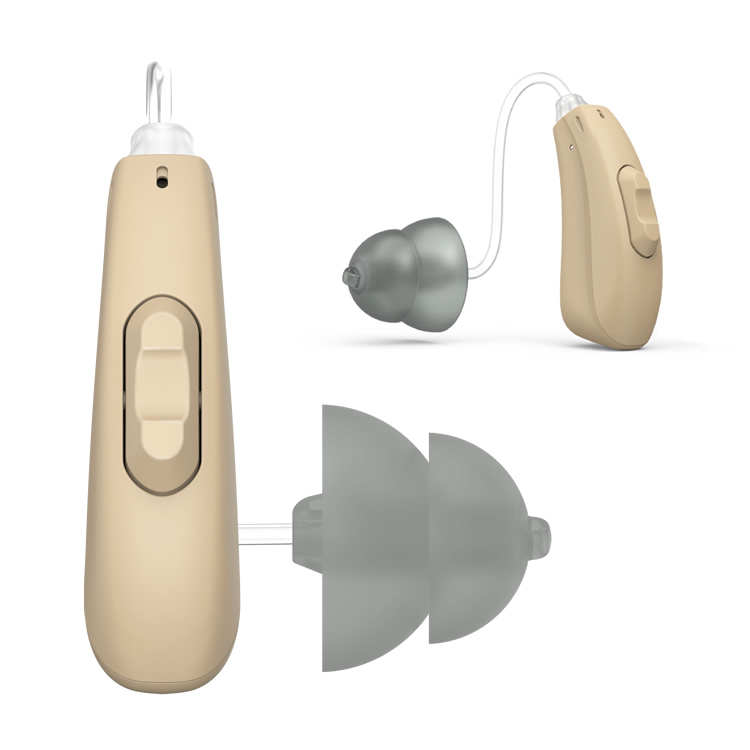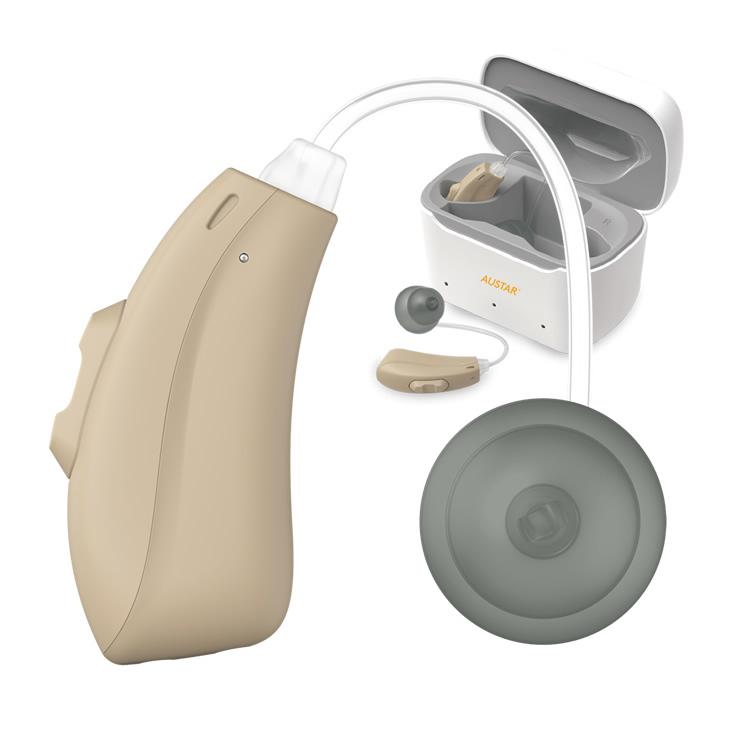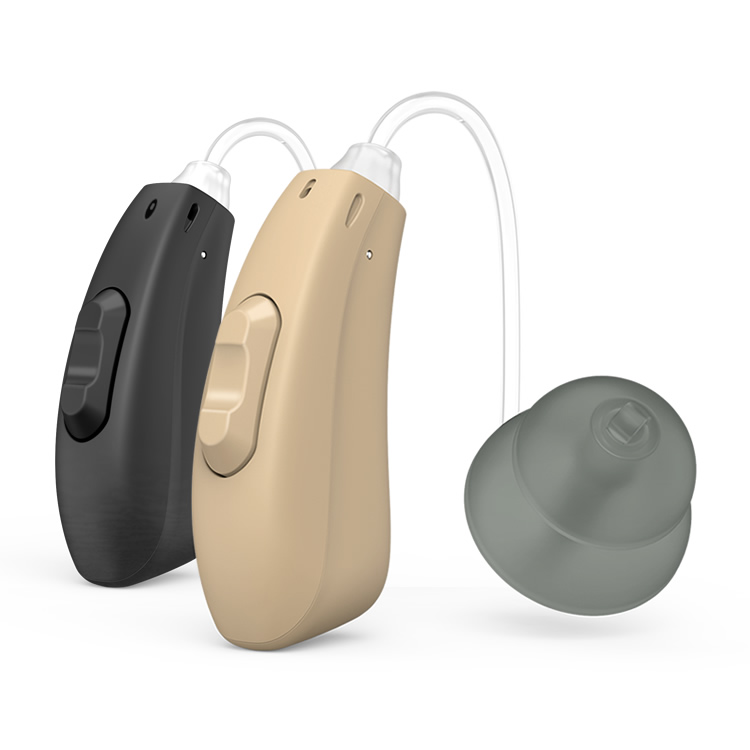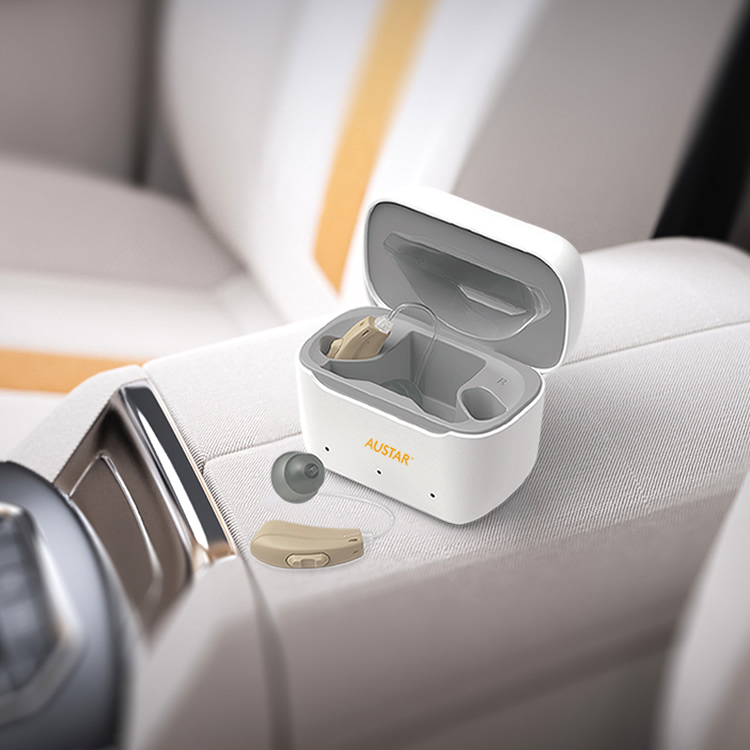 Affordable BTE open fit digital rechargeable hearing aids
100 hours super long endurance
11 channels & crystal clear sound
Auto feedback cancellation & intelligent noise reduction
Cadenza H51 is a affordable behind-the-ear (BTE) open fit rechargeable hearing aid with high-end core algorithms. Tiny but powerful hearing aids with a modern look, crystal clear sound and a long battery life of 100 hours. OEM hearing aid available. Please contact us if you are looking for a reliable rechargeable hearing aid manufacturer.
Description
Technology Data
Cadenza H51 is a affordable behind-the-ear (BTE) digital rechargeable open-fit hearing aid. It adopts an open-ear design and has a high-end core algorithm. It delicately processes every sound in the ear, making listening more natural and clear. It has a fashionable appearance and friendly design, more light and comfortable to use. Equipped with a super long battery life charging box, it can supply the hearing aid to work continuously for 100 hours, enjoying the comfortable listening.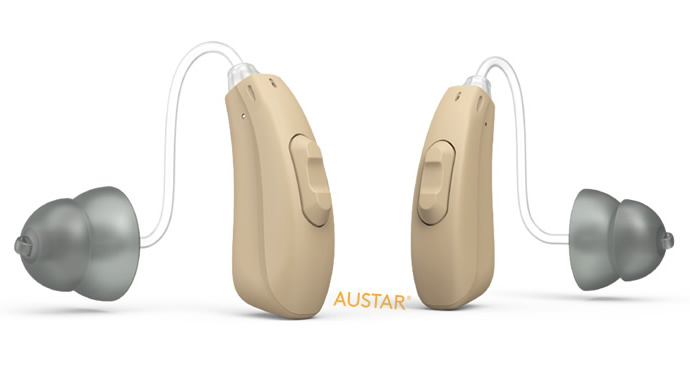 Newest High-End Core Algorithm
Multi-channels acoustic signal processing and wide dynamic range compression enable the sound of each channel to be independently calculated, improving the compensation of hearing degree to realize accurate and comfortable listening.
Cadenza H51 rechargeable hearing aids can intelligently recognize speech sound and environmental noise, improving the speech signal while suppressing noise. The noise reduction is up to 12dB, and the voice recognition is greatly enhanced, so as to ensure that users can hear clearly voices in noisy environments.
The Cadenza h51 rechargeable hearing aid has an ultra-low signal delay within 5 milliseconds can reduce the distortion and transmission loss of sound, and make the sound more natural and authentic.
The Cadenza H51 rechargeable hearing aid supports to listening in different scenarios with 3 programs, accurately match listening needs, and listen to what I hear.
Charging Design
In addition to the charging design, the Cadenza H51 hearing aid is also equipped with a stylish and environmentally friendly magnetic charging case, which is easy to carry. After the hearing aid is fully charged, it can be used with the charging box, and the long battery life is 100 hours.
Multi-functional Volume Control, Listening Without Efforts
You can adjust the volume and program with one key. It is easy to understand and operate.
Intelligent and Auto Feedback Cancellation
The Cadenza H51 hearing aid has multiple adaptive acoustic feedback can effectively suppress howling and improve wearing comfort.
Tiny but Powerful
The Cadenza H51 hearing aid is tiny and exquisite in appearance, easy to carry, the core is "powerful", the maximum fitting range is over 70dB.
Color options:
Beige, Black and Silver.
OEM/ODM Hearing Aids Available
AUSTAR is the best hearing aid manufacturer in China, we can provide both OEM and ODM hearing aid service, which means size, quantity, design, packing solution, etc will depend on your requestsand your logo will be customized on our products. If you are looking for a reliable hearing aid supplier, please contact us.