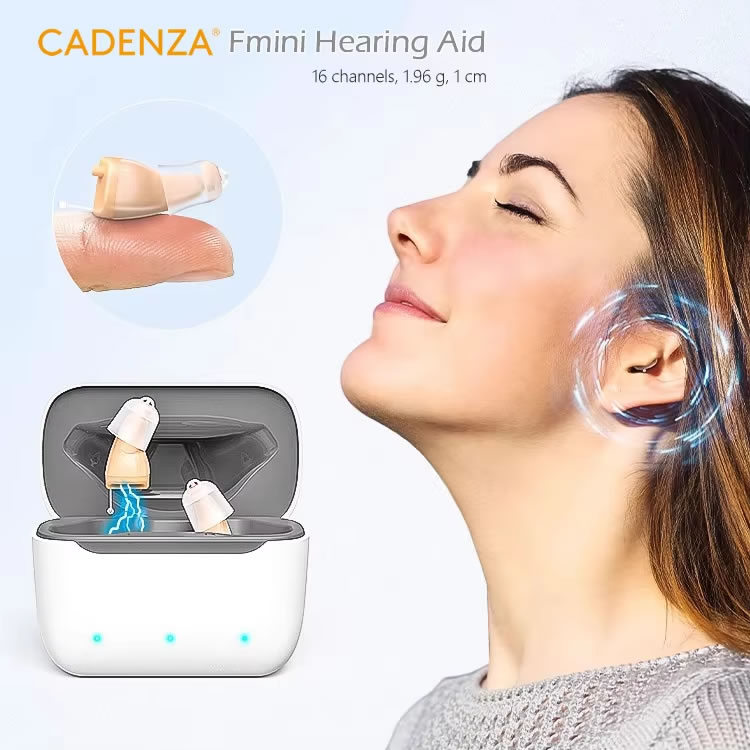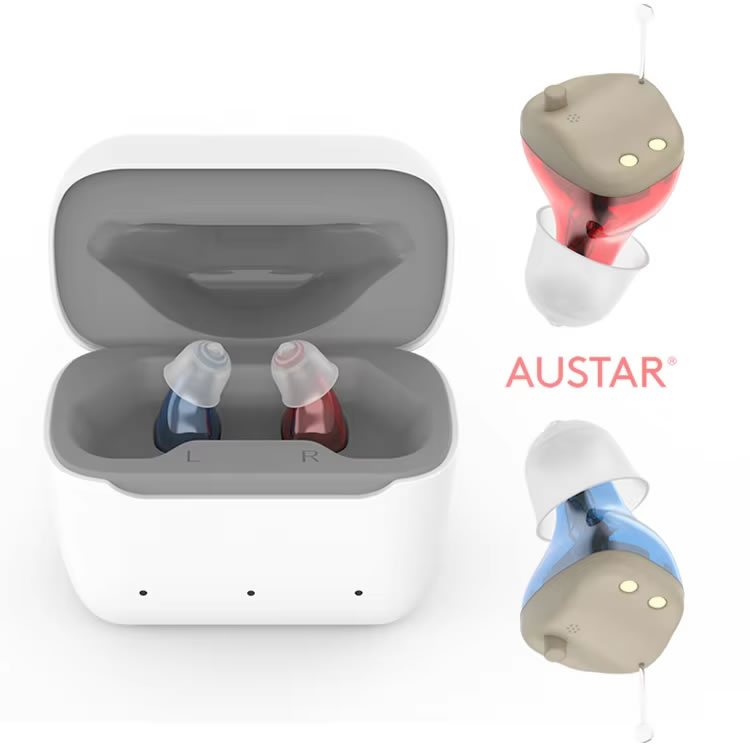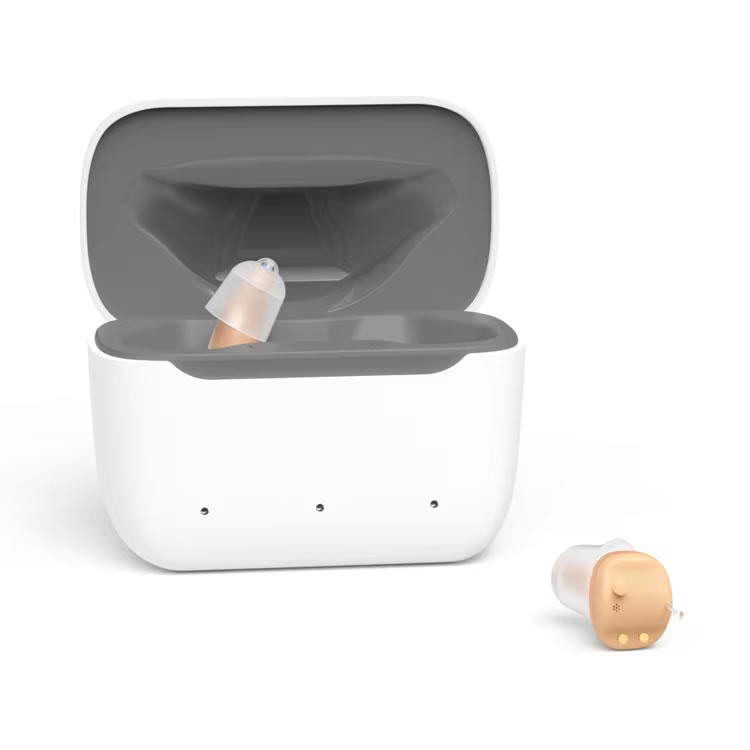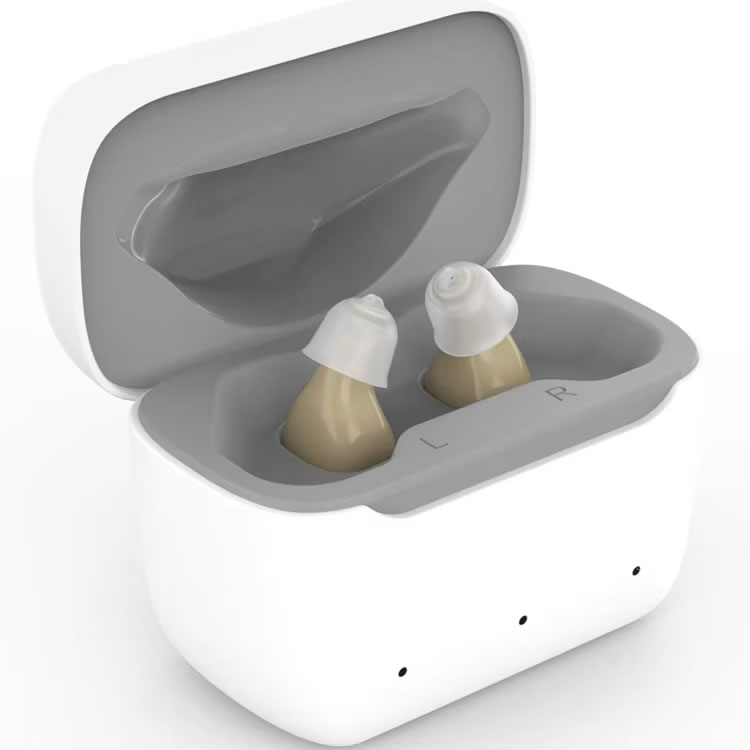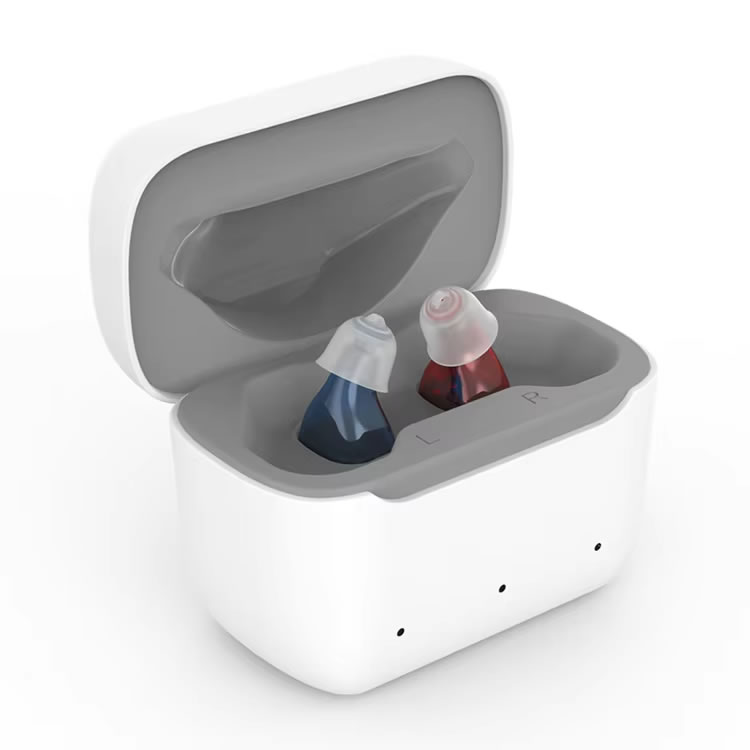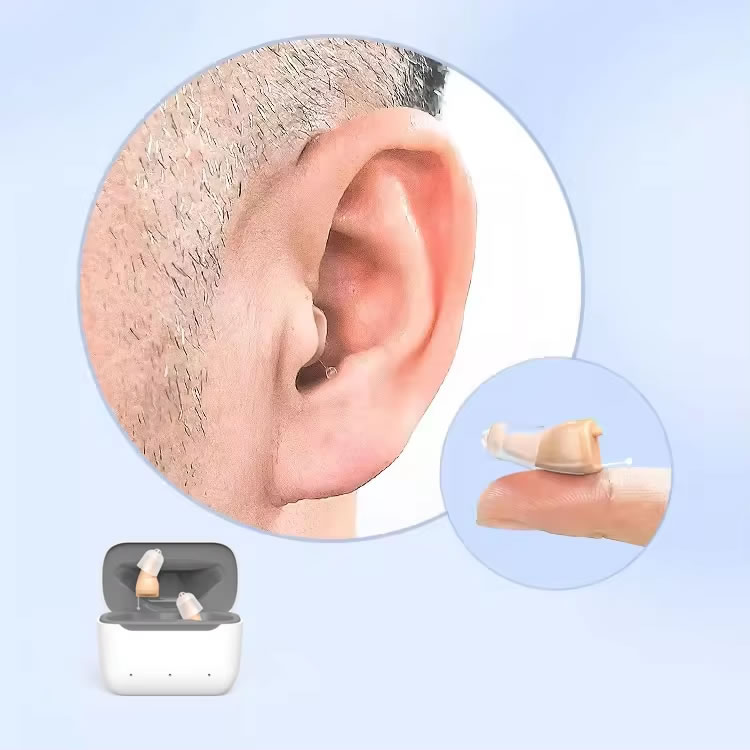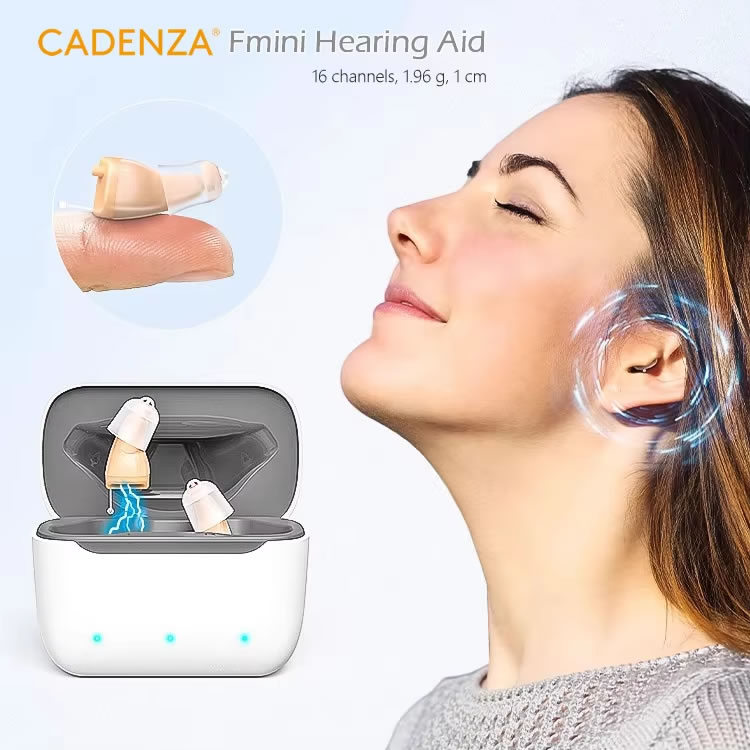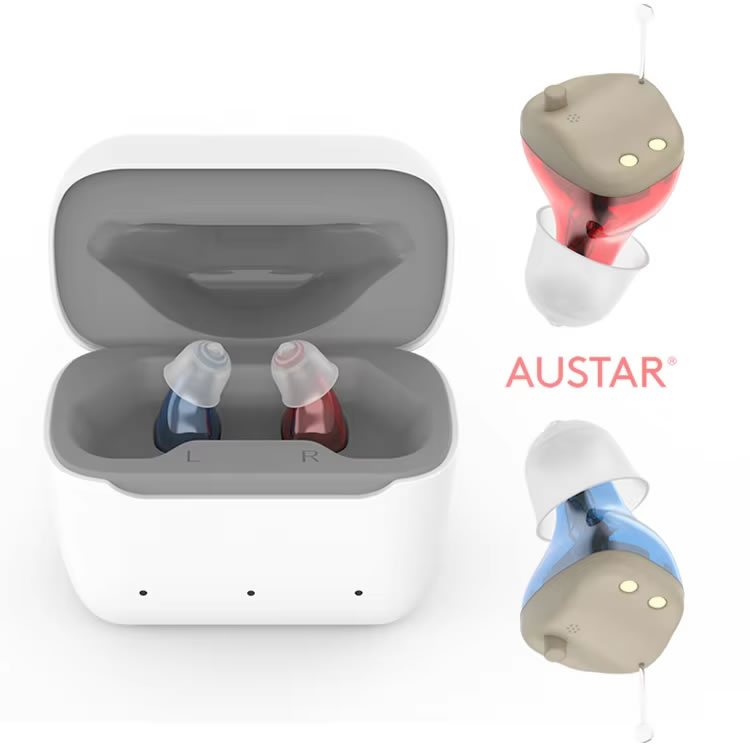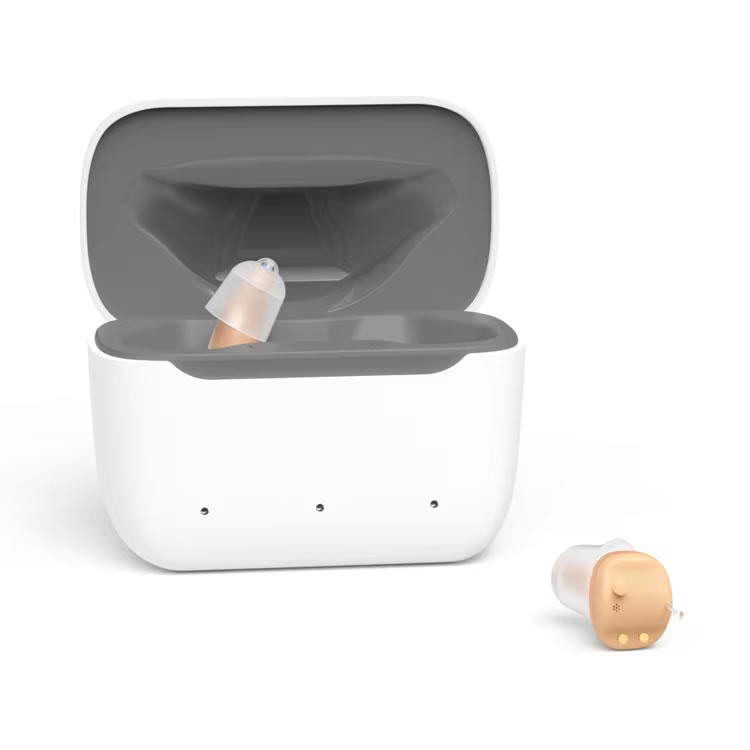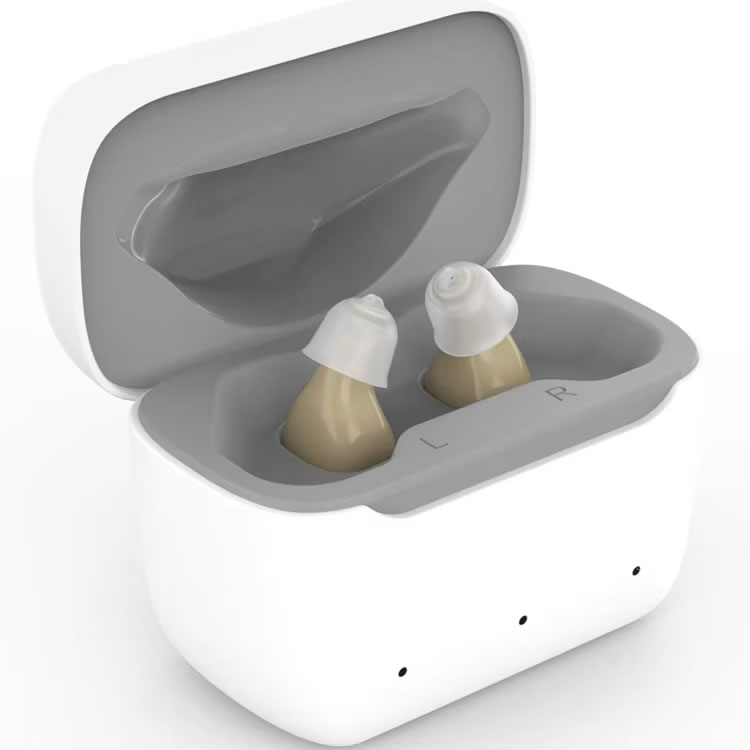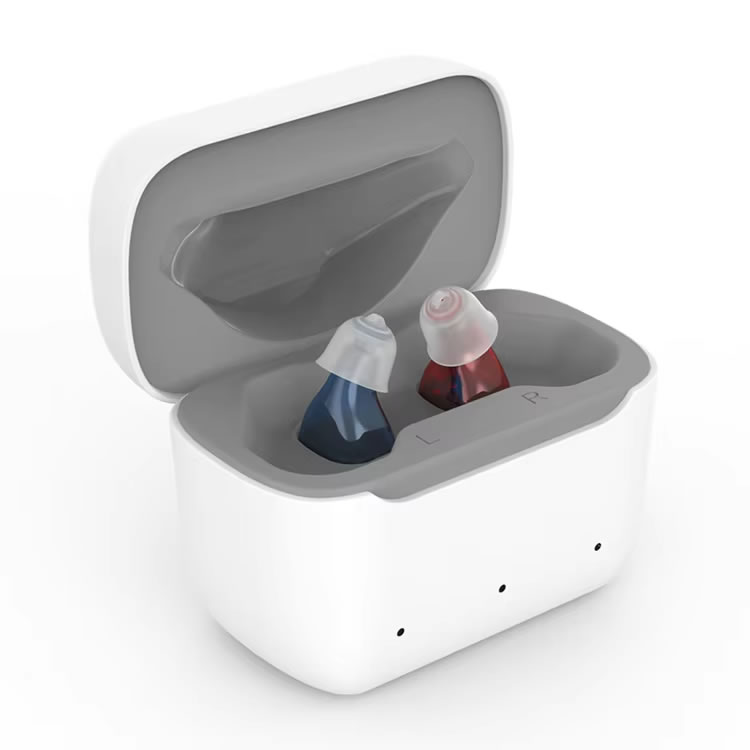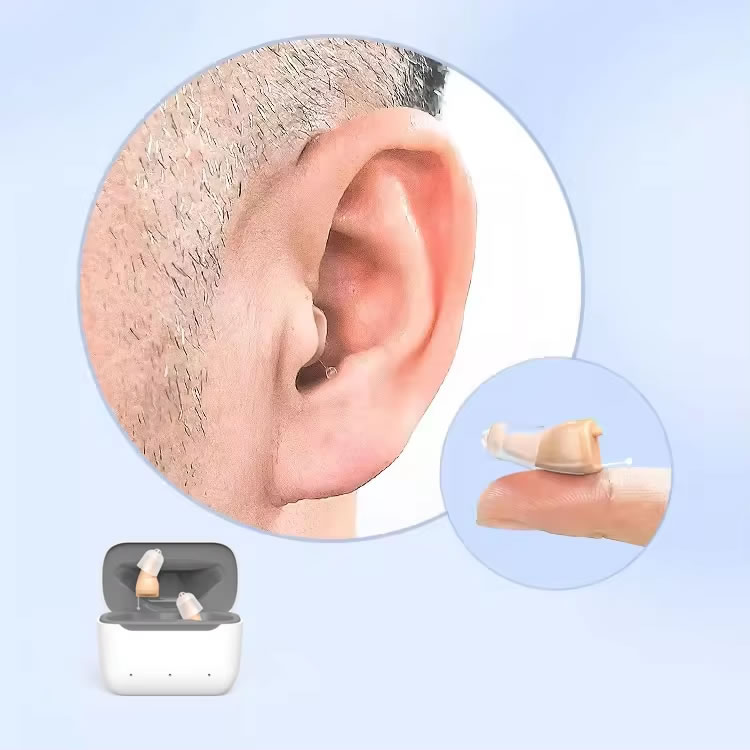 Rechargeable CIC Hearing Aids, Mini Rechargeable Digital ITC Hearing Aid
DSP digital signal processing technology
10 channels, 12 bands
4 programs (Common, high frequency compensation, low frequency compensation, tinnitus masker)
Austar cic digital hearing aid, Cadenza Q is a rechargeable CIC hearing aids that adopts digital processing technology to amplify sound signals and automatically eliminates sound feedback. Rechargeable CIC hearing aids are ideal for the seniors with 80 dB hearing loss.
Description
Features
For Dealers
Hearing Aid Advantage
Cadenza Q series(Q10 /Q8/Q6/Q4/Q2)are rechargeable cic hearing aids that adopts digital processing technology to amplify sound signals and automatically eliminates sound feedback. The most popular rechargeable instant fit CIC hearing aid in 2021.
Austar cic digital hearing aids suitable for patients with sensorineural, conductive and mixed hearing loss with hearing loss ≤80dBHL. It is easy to wear and operate. Two types of earplugs (closed and open) are available.
It has a full-frequency intelligent noise processing system, which can be worn in different working and living environments. From Q2 to Q10, it provides 6dB to 12dB different noise processing capabilities.VC and button controls can be selected to realize different functions (volume, program, sleep) according to different time (1S, 2S, 5S).
DSP digital signal processing technology
Up to 10 channels, 12 bands
Up to 4 programs (Common, high frequency compensation, low frequency compensation, tinnitus masker)
Multi-channel noise reduction(Up to 18dB)
Rechargeable
Charging case hold 5 times full charges
Wind Noise Manager Level Up to 5
Impulsive Noise Manager Level Up to 5
Max output control
Intelligent volume recording
Intelligent program recording
Program switch indicator
Low battery indicator
Cadenza rechargeable CIC hearing aids products are suitable for mild to moderate hearing loss and can be sold in supermarkets, pharmacy shops, online shops (e.g. Amazon, Walmart etc.) and hearing clinics etc.
Rechargeable CIC hearing aid prices: 60 to 100 dollars.
If you are looking for invisible-in the-canal hearing aids, then you have come to the right place. We are a hearing aid manufacturer and produce a variety of hearing aids to meet your needs.
Rechargeable CIC hearing aids
Virtually Invisible
Designed to fit your ear canal perfectly, nobody will even notice you're wearing a hearing aid.
Fully Rechargeable
Plug your device in before you go to bed to guarantee a full day of use when you wake up. You'll never need to worry about running out of power again.
Improved Noise Reduction
Actively reduces background noise while you're having a conversation with someone. No more fiddling back and forth to try and make out what they're saying to you.
Easy to Use
A hearing aid should be easy to use. Our team built the Cadenza Q to focus on only the essential features and make sure they're as intuitive and straightforward as possible.
Fits Great With Mask & Glasses
The Cadenza Q fits comfortably and does not interfere in any way with either wearing mask, glasses, or even oxygen.
NO MIDDLEMEN. NO HIDDEN DETAILS.
We are a hearing aid manufacturer, direct factory price wholesale, our price is very competitive.
One-On-One Conversations
You can expect to hear one-on-one conversations clearly and crisply, without needing to strain or ask the other person to repeat themselves.
Watching TV
Instead of needing to turn on subtitles or crank up the volume, you'll be able to pick up on all the nuances of the program you're watching on TV as soon as you sit down.
Group Conversations
Having a conversation with your a group of friends and family is easy with Cadenza hearing aids — you'll always be able to focus on who's talking without getting distracted by background noise.