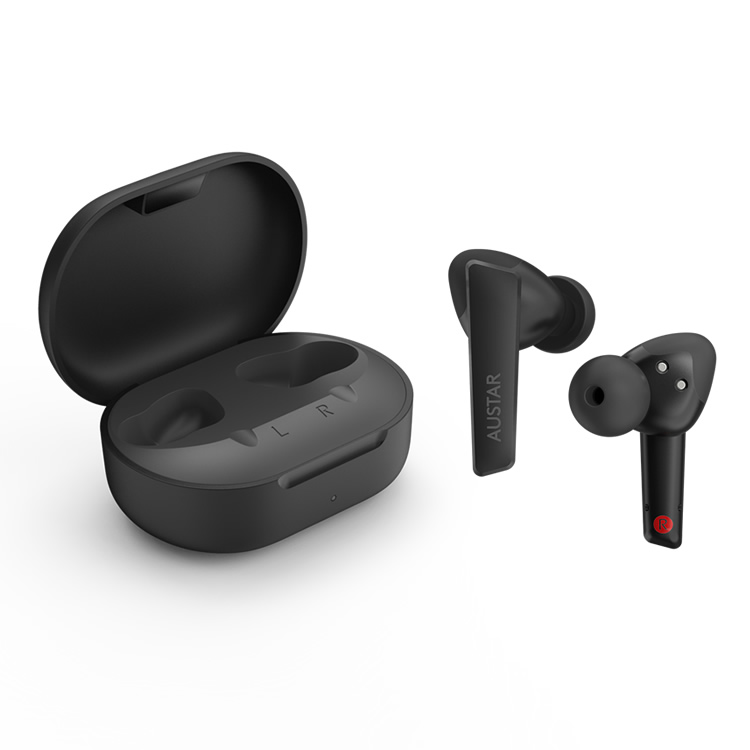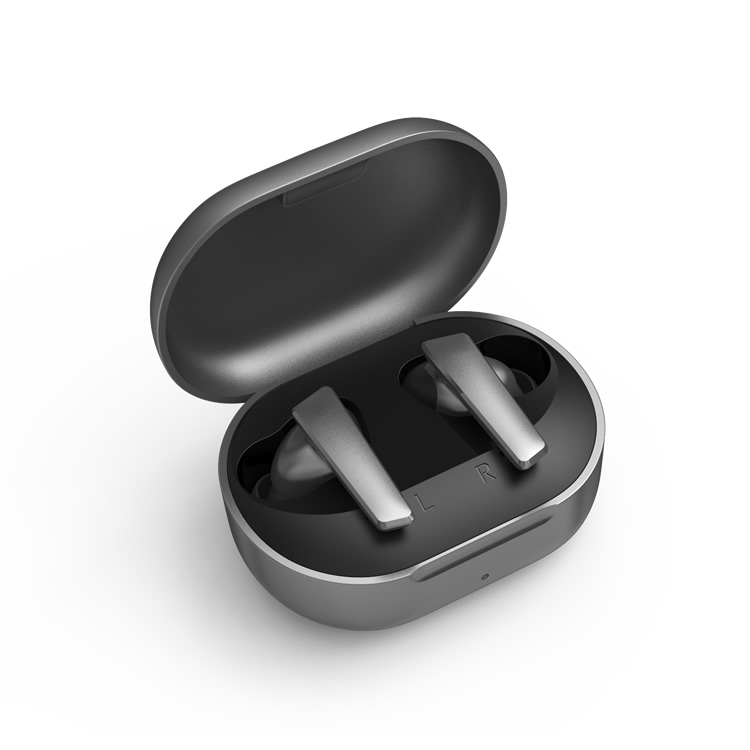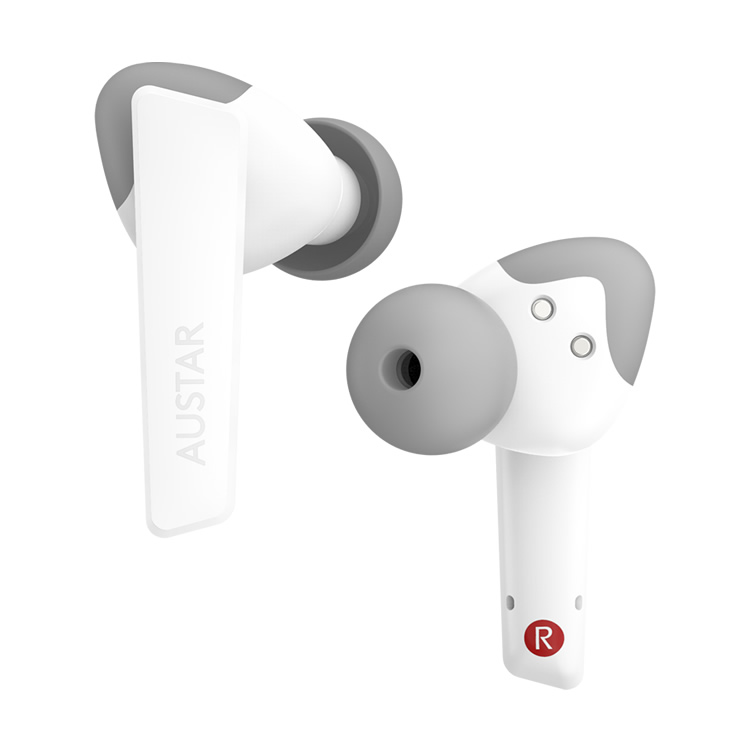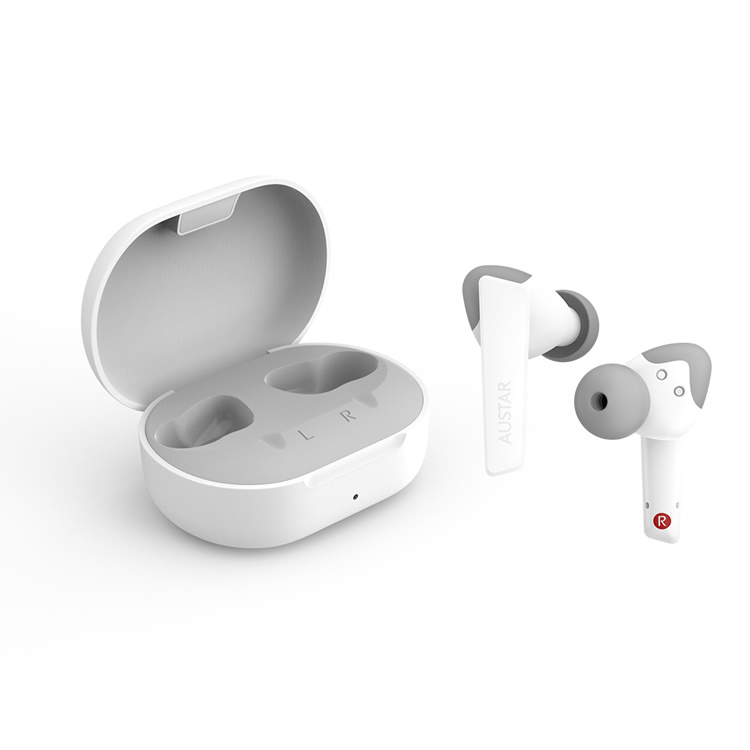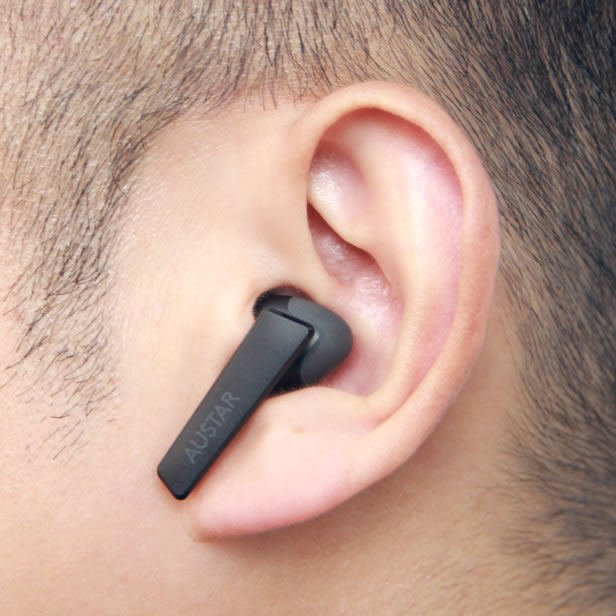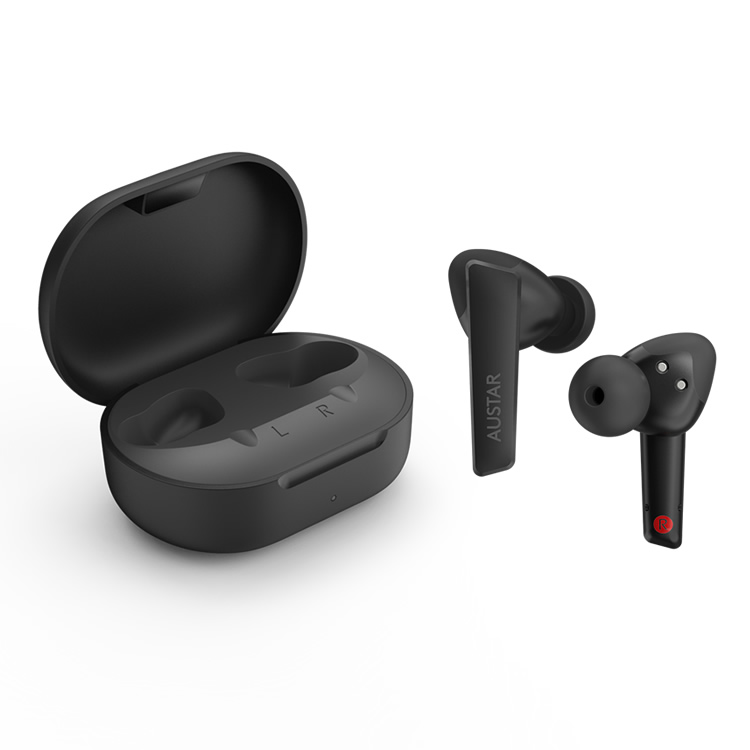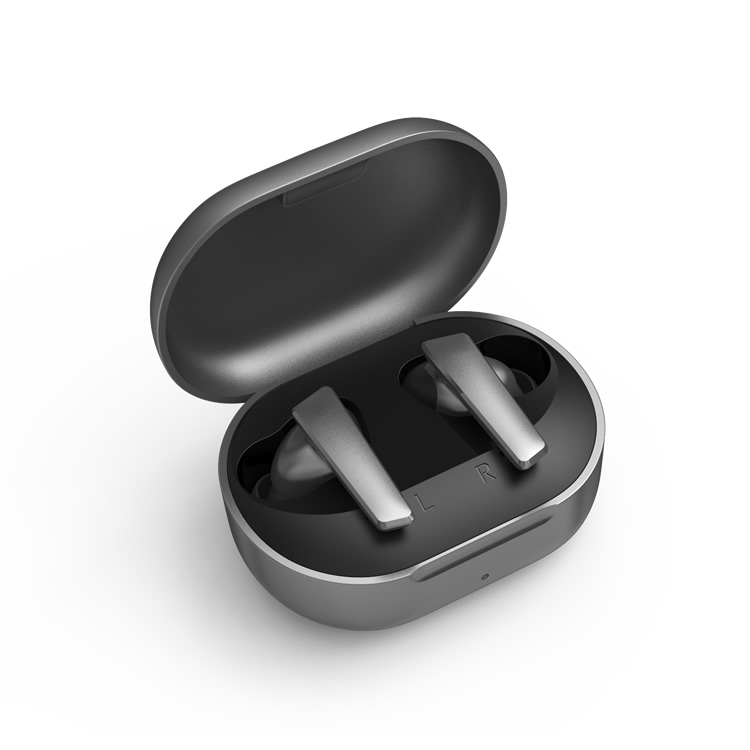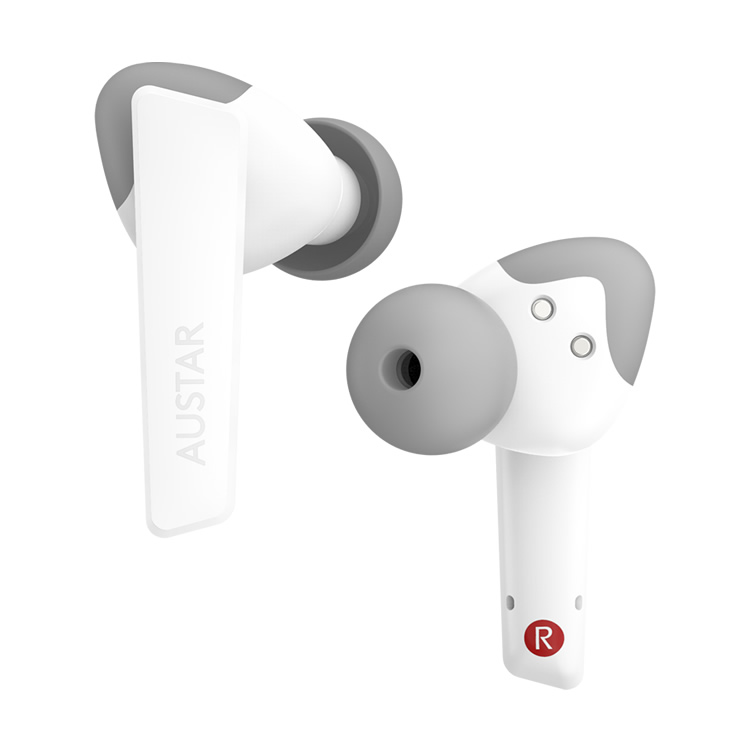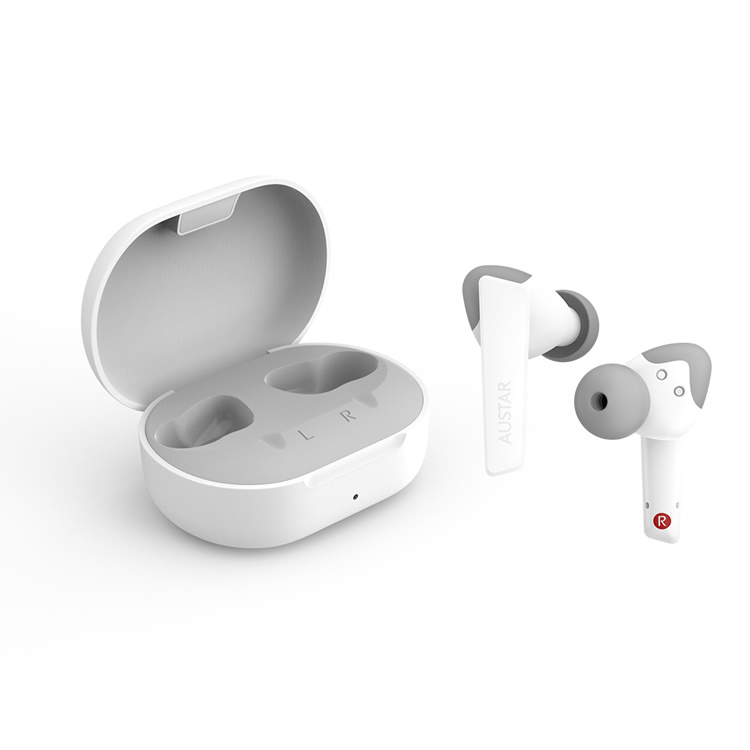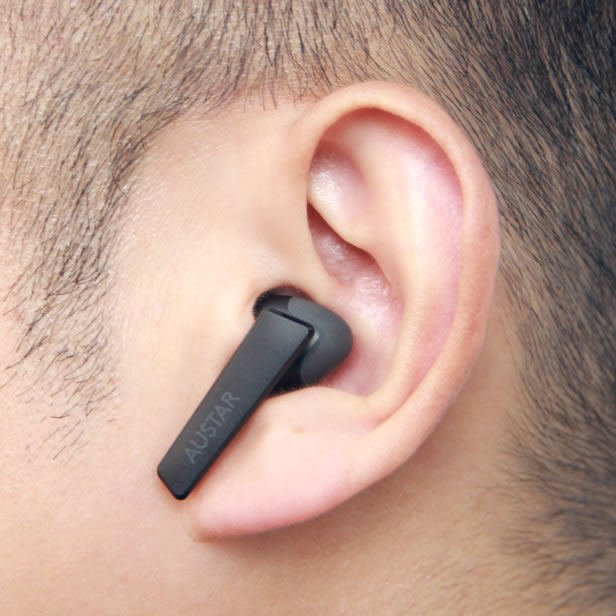 Stylish and Lightweight Rechargeable Wireless Bluetooth Hearing Aids
Smart Fitting Wireless Bluetooth Hearing Aid
Stylish, Lightweight, Comfortable to Listen
Portable box is the charging box
Cadenza W3 hearing aids are digital rechargeable wireless Bluetooth hearing aids, which are both Bluetooth hearing aids and Bluetooth earphones. Hearing aid OEM available. Please contact us if you are looking for a reliable hearing aid supplier.
Cadenza W3 hearing aid is a wireless Bluetooth hearing aid that can be intelligently fitted. The unique hearing test, intelligent fitting, and personalized listening compensation functions in AUSTAR Union can customize the matching hearing compensation scheme according to your hearing loss. Define the listening program, and optimize the sound quality and effect of listening, so you can choose a hearing aid that suits you without leaving home. In addition, its design is novel and fashionable. The portable box is the charging box, which is environmentally friendly and convenient; it is not only a hearing aid but also a fashion item in your life.
1. WDRC 11 Channels
2. 3 Programs
3. Noise Reduction up to 12 dB
4. Directional Microphones
5. Auto Feedback Cancellation
6. Ultra-Low Latency
Innovative core algorithm, signal speed up to 67%
Cadenza W3 hearing aid is embedded with an innovative core algorithm, and the signal delay is less than 5ms, which is much lower than the international standard of 15ms, an increase of 67%. The sound range is finely divided into 11 channels with an ultra-wide dynamic range. Each channel processes voice signals independently to provide high-fidelity sound quality.
Personalized hearing compensation APP
Hearing Test: You can measure your hearing status on the app, and carry out intelligent fitting according to the hearing test results, eliminating cumbersome steps, and providing intelligent and autonomous listening compensation schemes for hearing loss patients.
Personalized Listening Compensation: After one click of intelligent matching, you can obtain a suitable hearing compensation scheme through self-fitting adjustment according to your listening habits, so that users can become the master of the sound.
Custom Listening Mode 2+1: Preset quiet and noisy environment. Users can adjust parameters such as volume and noise reduction level according to their own needs. They can customize the third listening program additionally, and freely switch programs according to the listening environment at any time.
High Precise Noise Reduction, Clearer Listening
The three-layer noise reduction system up to 12dB decomposes the sound signal into a speech layer, a stable noise layer, and a sudden noise layer. It can suppress the environmental noise and improve the speech signal at the same time. It can listen comfortably and clearly even in a noisy environment.
Multiple Feedback Suppression, More Comfortable to Wear
The new generation of core algorithm realizes multiple feedback suppression - feedback path learning and active feedback suppression, combined with ear detection design, so that the whistle "has no place to hide", ensuring that it is comfortable to wear for users, giving you a better listening effect at every moment of life.
Both Bluetooth hearing aids and earphones
The Cadenza W3 hearing aids uses Bluetooth 5.0, which is both Bluetooth hearing aids and Bluetooth earphones, without gaps between assistive listening and streaming, such as watching TV videos, making phone calls and listening to music.
Portable Charging, Long-Lasting Endurance
Cadenza W3 hearing aid is equipped with a large capacity rechargeable lithium-ion battery, which can work continuously for more than 8 hours at full power. Equipped with a compact charging box, it is convenient to carry when going out. The charging box can be used to charge the hearing aid 3 times when it is fully charged.
Optional color options:
Black, white, blue or custom OEM.
Hearing aid OEM
AUSTAR is the best hearing aid OEM manufacturer in China, if you are looking for a reliable hearing aid supplier, please contact us.
Cadenza W3 Bluetooth Hearing Aid Wearing Display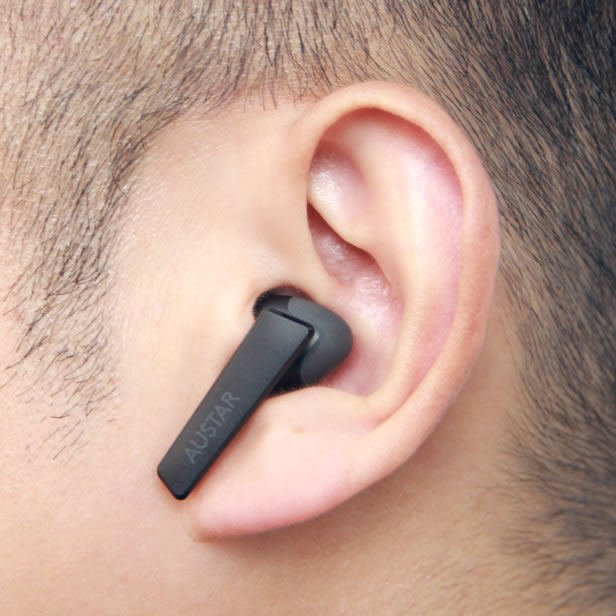 Wearing display (actual shooting, not renderings): 80% stand out compared to other brands of the same type.