50 is not too young to have my hearing checked
2021-02-04
Recently, I turned 50, and I am healthy and active for my age. I eat (mostly) well and exercise several times a week. In addition, I keep my brain active in my work as a content writer and with hobbies that include knitting and doing crossword puzzles. And while I focus on educating people about hearing loss, I hadn't thought much about my own needs. Lately, however, I noticed that I am turning up the volume higher when watching TV and sometimes I hear a high-pitched noise when the room is silent. It is a single tone, which vanishes as quickly as it comes.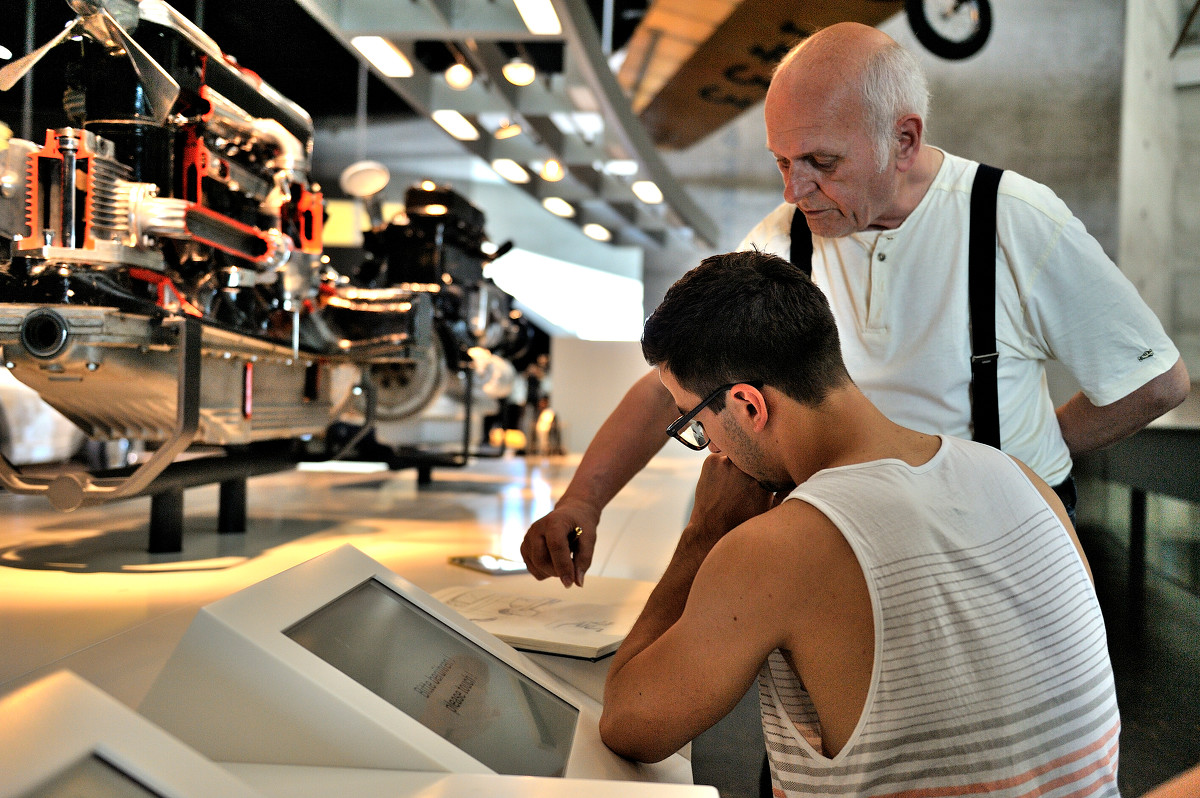 Knowing the signs of hearing loss
As I work for one of the country's largest hearing care companies, and I write a lot about hearing loss, I know that struggling to hear the TV and tinnitus are both signs of hearing loss. So, since I've worked for the company for nearly four years and never had my hearing checked, I thought it was a good idea to have a hearing assessment.* If you wonder whether you have hearing loss, you can take our online hearing test or find out if you need to have your hearing checked.
What to expect at your hearing assessment
When I arrived at my appointment at HearingLife in Westfield, New Jersey, I met my audiologist, Dr. Kristen Handal. She asked me a little about my symptoms, and I explained that I had tinnitus and felt that I was putting the TV on higher than before and that I often use closed captioning when watching shows so I can follow the dialogue. Because Westfield is one of HearingLife's newly redesigned offices, there is no traditional "booth." The testing room is soundproofed specifically for hearing examinations. Otherwise, it was just like my last hearing assessment (when I was in elementary school many decades ago). My audiologist asked me to listen for tones and push a button as soon as I heard one. Then I was asked to repeat words that Dr. Handal said. Although some sounds were very faint, it was quick and easy.
Checking for hidden hearing loss
I thought I was done, but there was one more assessment. It checks my ability to decipher the most important speech in a complex sound environment. This wasn't a test I had done before, but I remembered something similar from years ago when my son was tested for auditory processing disorder. (Auditory processing disorder often impacts people with attention deficit disorder [ADD] and is thought to be an issue related to the central nervous system.) Dr. Handal asked me to listen to more than one person speaking at the same time. Then, I had to repeat what I heard. As a parent of two kids, I'm used to hearing multiple people speaking at the same time and trying to understand who was saying what. This test had both a person speaking to you and newscasts playing in the background. It became more and more challenging to pick out any words, but I found it fun to try. Afterwards, Dr. Handal explained that checking for hidden hearing is an important check for people who have symptoms of hearing loss but have a normal audiogram.
Caregivers need care, too!
My story is pretty common. Until recently, I was part of the "sandwich generation." For several years, I balanced taking care of an aging parent while raising my own children. As with many other caregivers, I often put my own needs on the back burner. But it is important for people who take care of others to not ignore their own healthcare. In fact, when I went with my father for his hearing test a few years ago, it would have been easy to have my own hearing checked at the same time. (If you are a caregiver for someone with hearing loss, we have tips for you.)
Good news: I have normal hearing
Hearing loss can happen at any age and often happens gradually over time. In fact, nearly 30% of adults age 50 to 59 have hearing loss.¹ I'm very happy to hear that my hearing was normal, and that for the time being I don't need hearing aids. Dr. Handal did recommend an app that researchers have shown helps combat tinnitus symptoms.
Even though I didn't need hearing aids, I'm glad that I had my hearing checked. I now have a baseline to compare against over time. And I had a great experience with Dr. Handal. I'll go back in a few years. In the meantime, I'll do what I can to prevent hearing loss, such as keep the volume down when listening to music, wear protective earmuffs when I mow the lawn and use earplugs when I go to a concert. 
Booking a complimentary hearing assessment is easier than ever before
I booked the appointment on HearingLife's new online booking feature, and it only took a few minutes. I got an email confirming my request, and later received both text reminders and a phone call from the Patient Care Coordinator. She explained where I could park and how to get to the office. It was an easy process.