Keeping Your Brain Fit Through Hearing Aids
2020-07-29
One of the best ways to maintain brain fitness as you age is to stay mentally engaged through an active social life. You can achieve cognitive acuity through communicating with the world around you. When hearing loss interferes with your ability to connect with friends and loved ones, it increases your risk of cognitive decline. Fortunately, you may be able to improve your hearing, keep your brain fit and slow down the accelerated cognitive decline linked to hearing loss.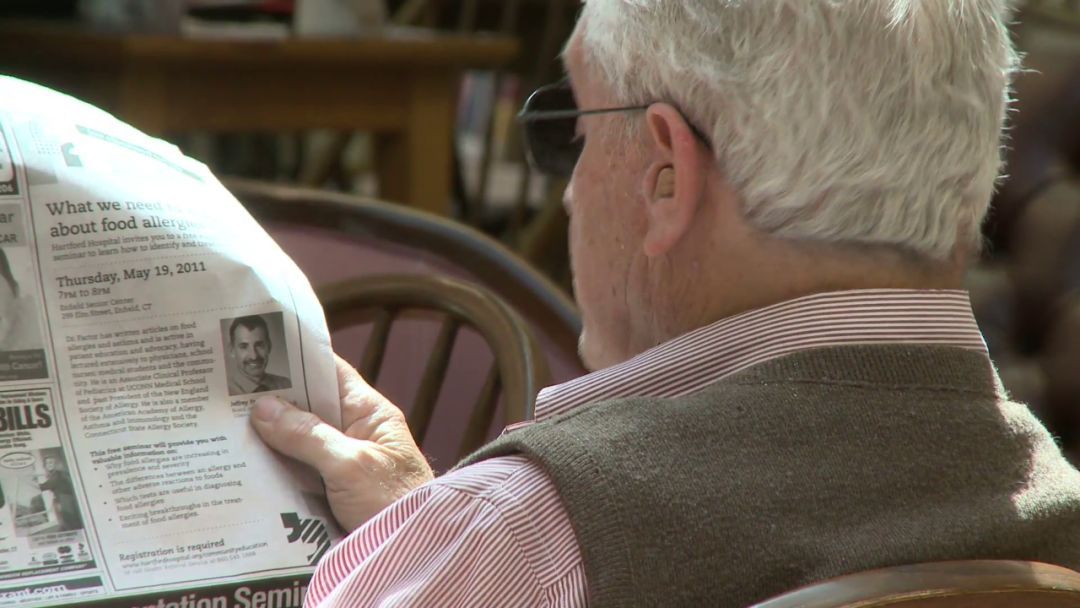 Think of your brain first
How is hearing health connected to your brain? Listening and understanding require your brain and your ears to work together, with the brain doing the heavy lifting. The auditory cortex (which is in the temporal lobe) sorts out and interprets the sounds your ears detect. Your brain translates the information from your two ears to orient you. It also deciphers where noise comes from. These processes help you focus on conversation and separate out unwanted noise.
When you have hearing loss, the sound signals your brain receives from your ears is compromised. Your brain doesn't receive the sound information it needs, and it has to exert its energy to fill in the gaps. The extra effort to keep up with conversations can leave you feeling tired and frustrated. You may begin to withdraw and avoid the social connections that are so important to your well-being.
Hobbies keep your brain fit
According to researchers in Japan, performing math problems helps seniors retain mental acuity.¹ But, for those who don't love math, there are many options for seniors to keep their brains active. According to a report from Harvard Medical School, mind-stimulating options vary, and include:
Reading
Playing cards
Doing crossword puzzles
Learning a new language
Playing a musical instrument
Remember, many everyday tasks and hobbies require tackling math problems. Estimating costs when shopping, figuring how many plants you need in your garden and even knitting all require some math.
Avoid the risks of untreated hearing loss
Many studies have shown a link between untreated hearing loss and isolation, depression and a host of other health issues, including stroke². If you have hearing loss, you are also more likely to experience problems with thinking and remembering than older adults with normal hearing. Researchers have also found a correlation between hearing loss and cognitive decline. The study shows that if you have hearing loss and don't use hearing aids, you may accelerated cognitive decline³.
How hearing aids help your brain
Wearing hearing aids actively addresses hearing loss and reduces your risk of cognitive decline. That is what French researcher Hélène Amieva and her team concluded in a major study. The research involved nearly 4000 volunteers over a 25-year period. It found that people who utilized hearing aids and were socially active experienced cognitive decline at a rate similar to those without hearing loss. The researchers believe that the ability to hear better helps improve mood, increases social interactions and enables more participation in brain-stimulating activities.4
For best results, keep your hearing aids in your ears – not in a drawer
Hearing aids can only help you stay socially engaged and help keep your brain alert if you wear them. Today's hearing aids give you both comfortable and stylish solutions that are easy to wear and can be tailored to your exact needs. Hearing aids can give an extra boost you need to follow social interaction. Staying alert will help keep your brain fit and slow down the cognitive decline linked to hearing loss. Plus, you can enjoy brain-stimulating social activities such as playing board games, cards and charades.
Signs that it's time to get started on your hearing health journey
It may be time for a hearing assessment*, especially if you have these signs:
Are people mumbling more than they used to?
Are you having difficulty hearing conversations?
Does your family complain about the volume on the TV?
Just by scheduling an appointment with HearingLife, you are taking an important step to keep your brain fit. There are many modern, discreet hearing solutions available – far more than even 10 years ago. Today's hearing solutions preserve as much natural sound and detail as possible so that your auditory cortex receives the information it needs to make sense of sound. (And we won't make you do math problems.)
1https://www.ncbi.nlm.nih.gov/pmc/articles/PMC2276592/
2www.healthyhearing.com/report/31633-Study-links-sudden-hearing
3www.asha.org/Articles/Untreated-Hearing-Loss-in-Adults/
4Amieva H, et al. J Am Geriatr Soc. 2015 Oct;63(10):2099-104