High-Tech Solutions for Hearing Loss
2021-01-12
Do you have hearing loss? Maybe. Imagine if you could hear and remember better with less effort and stress on your brain. Wouldn't life be easier if you had solutions to help you recall what people say? Good news! The latest hearing aids do just that.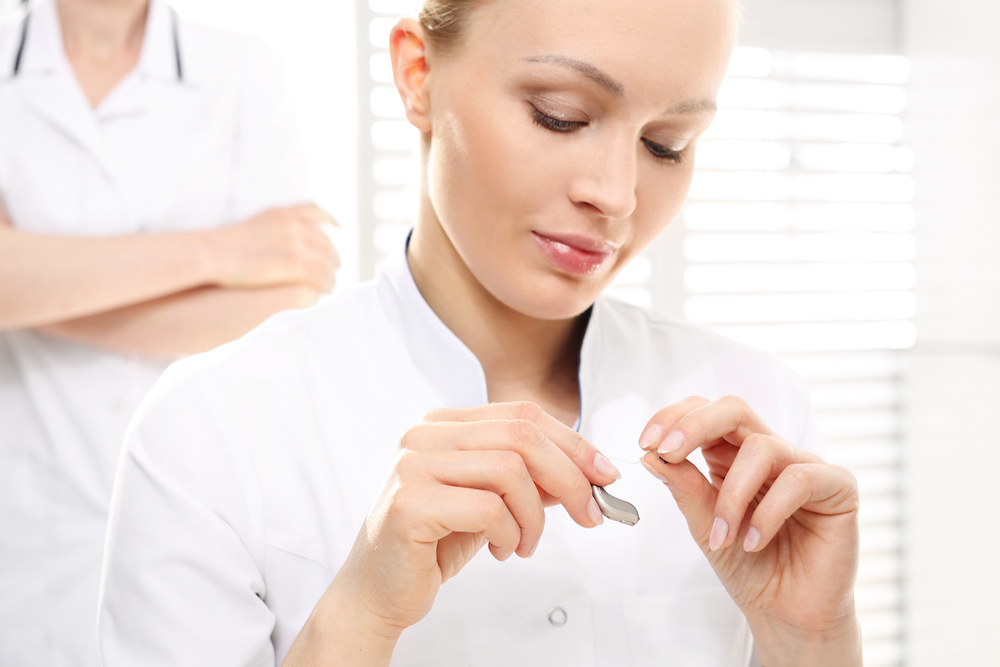 How prevalent is hearing loss?
The answer is that many people have hearing loss and could benefit from using hearing aids. It could be you or a loved one.
Did you know?
One in three adults age 65 and above experience some form of hearing loss.1
Older adults who use hearing aids show reduced depression symptoms and improved quality of life.1
60% of our military personnel return home from overseas with hearing impairment2, often as a result of noise exposure.
One in five teenagers has some level of hearing loss.2
Only 3 in 10 adults who had a physical exam in the last year say it included a hearing screening.3
Are you one of the nearly 50 million Americans4 with some degree of hearing loss? (If you aren't sure, then it might be time for a hearing assessment.*
Innovative solutions and advanced devices
Today's hearing aids include very advanced, digital hearing devices with innovative options. Their minuscule size, coupled with hair-toned color options, provides true discreetness. There are exciting new features that will change the way you think about and use hearing aids, including features that:
Automatically adjust to different soundscapes
Enable you to listen to multiple speakers, even in noisy environments
Connect directly to the internet, your smartphone or television via Bluetooth® and wireless capabilities
Most noteworthy, some models offer a convenient, new rechargeable+ unit that saves hundreds of dollars on disposable batteries annually.
Do I have hearing loss?
The first step is to identify your needs.* This involves:
Hearing assessment*, complete with baseline and familiar voice tests
Otoscopy exam of your ear canal (hearing loss may be from earwax)
Live demonstration* of the latest digital hearing aid technology
In addition, you can learn about the products through a demonstration.
Could your solution lie with high-tech hearing aids?
Our professional team is happy to discuss your needs and solutions that make sense for your lifestyle, habits and budget. Most of all, we want you to feel comfortable with solutions for your hearing loss.